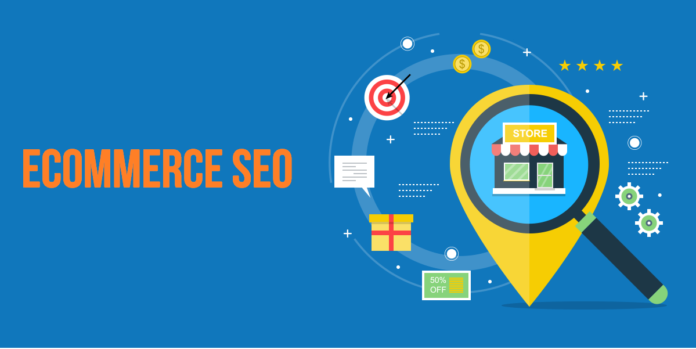 As a business owner, you know that in order to be successful, you need to be where your customers are. And increasingly, these days, that means selling online. But for many small businesses, taking their products or services online can feel daunting. One of the biggest challenges is ensuring that your eCommerce site appears as high as possible in search engine results pages (SERPs). Thankfully, there are things you can do to improve your eCommerce SEO and help your business stand out from the competition. In this blog post, we'll discuss some of the most important factors to focus on when optimizing your eCommerce site for search engines. So if you're ready to start selling online and want to make sure you're doing it the right way, keep reading!
1. What is eCommerce SEO, and how does it work?
eCommerce SEO, or search engine optimization for eCommerce sites, refers to a variety of tactics and strategies aimed at improving the visibility and ranking of eCommerce websites in online search results. These tactics include using keywords and key phrases that are relevant to the eCommerce business in areas like product title tags, URLs, metadata, image file names, and more. Additionally, eCommerce SEO often involves developing an effective link-building campaign that links back to the eCommerce site from other high-authority websites. By implementing these various strategies and techniques, eCommerce businesses can improve their website's search engine rankings and thereby reach a wider audience and drive more traffic to their sites. Whether you're just launching a new eCommerce site or looking to optimize your existing site for better performance, eCommerce SEO is something every eCommerce business owner should consider.

2. The benefits of eCommerce SEO for business owners
It is no secret that eCommerce SEO can be an incredibly powerful tool for business owners looking to maximize the reach and profits of their online storefronts. Businesses can attract more customers and increase sales by implementing effective strategies for optimizing eCommerce sites. Some of the key benefits of eCommerce SEO include increased visibility on search engines, more effective brand promotion, and greater customer retention. With the right guidance and resources, eCommerce businesses can ensure that they are tapping into all of the potential benefits offered by SEO techniques. Whether you're just starting out or you've been running your eCommerce site for years, embracing eCommerce SEO can help take your business to new heights. So what are you waiting for? Start taking your eCommerce site to the next level today!
3. How to improve your website's ranking on search engines through eCommerce SEO?
To improve your website's ranking on search engines like Google and Bing, eCommerce SEO is key. eCommerce SEO refers to the strategies and techniques that are used to help increase traffic to your site and boost user engagement. One effective way to do this is by using relevant keywords in your site content and metadata, as well as targeting long-tail keywords and search phrases that are more specific to your business or niche. Another important factor is optimizing the structure and navigation of your site so that it's easy for users to find what they're looking for. Additionally, building high-quality, natural backlinks from other sites will help to increase your ranking, as well optimizing for mobile devices. By incorporating these eCommerce SEO strategies into your website design and marketing plan, you can be sure to improve your site's visibility and performance on search engines, which will ultimately lead to increased revenue and conversions.
4. Tips for optimizing your online store for better visibility and higher traffic
There are a number of different factors that can influence how well your e-commerce store is able to reach and engage potential customers online. In order to optimize your e-commerce store for better visibility and higher traffic, it is important to consider a variety of different factors, including search engine optimization (SEO), site design, and user experience.
To start, SEO involves using strategies like keyword research and backlinking in order to make your e-commerce site more visible on search engines like Google and Bing. A good e-commerce site will have clear and descriptive product titles, as well as carefully crafted metadata, which helps engines like Google match relevant results with users' queries. In addition, backlinking – or getting other sites to link to your e-commerce site – can also be an effective way to drive traffic and improve your e-commerce store's search rankings.
When it comes to optimizing the look and feel of your e-commerce store, there are a few key considerations. First, you will want to think about things like the layout of your product pages and whether or not you have separate landing pages for different products or categories in order to help customers quickly find what they need. Additionally, it is important to pay attention to things like load times and mobile compatibility – both of which can significantly impact usability for potential customers viewing your e-commerce store from a wide range of devices.
In addition to these technical considerations, optimizing your e-commerce customer experience will also be important in helping you connect with new audiences and drive traffic to your online storefront. This may include coming up with creative ways to engage visitors through social media platforms or offering educational resources that help users navigate the process more effectively. Overall, by taking a strategic approach to optimizing your e-commerce store for optimal visibility and engagement online, you will be able to meet the needs of customers while driving higher levels of traffic and sales for your business.

eCommerce SEO is important for business owners because it can help them increase traffic to their websites, which can lead to more sales. By understanding the basics of eCommerce SEO and implementing a few simple changes to their websites, business owners can see a big difference in their online traffic and sales. If you're not sure where to start with your eCommerce SEO or would like some help getting started, our team at [agency] is here to assist you. We have years of experience helping businesses just like yours achieve better rankings in search engine results pages and increased web traffic. Contact us today to learn more about how we can help improve your website's visibility and drive more sales through organic search.