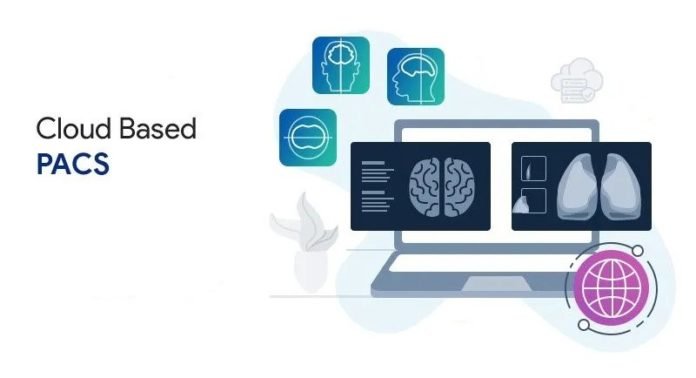 When choosing a cloud PACS system, there are many factors to consider. Some systems offer a cloud-based DICOM viewer as part of the package, while others offer it as a separate service.
When selecting a DICOM file viewer online, it is important to consider features such as viewing, analyzing, and sharing medical images.
There are a variety of cloud PACS options available on the market, and it's important to select the one that best meets the specific needs of your practice.
Factors considered is that to include the size of your practice, existing infrastructure, and budget limitations. Do your research and contact vendors for more information to make the best decision for your practice.
Here are some examples of cloud-based PACS 
PostDICOM
PostDICOM provides a cloud-based PACS and DICOM viewer with a free trial period, during which users can test out the features.
After the trial period, users can select to expand the DICOM cloud storage and get additional features by paying for any of the several types of monthly subscriptions available.
The most affordable subscription starts at $49.99 per month. 
Ambra Health
Cloud PACS is available for practices of all sizes, including large hospital systems, radiology practices, research organizations, and medical groups.
Payment options include monthly or annual billing, and a demo version of services is available upon request. Individual accounts for viewing and sharing DICOM images are free of charge.
Study Cast
Core Sound Imaging's Study cast is a cloud-based PACS that can be seamlessly integrated into any infrastructure. It boasts responsive customer care services and offers a free demo version.
Unlike Ambra Health, it does not disclose its payment options upfront; interested parties must sign up for the demo to learn more. 
Quickpacs
Quickpacs offers both stand-alone image archiving and DICOM cloud storage solution services, as well as integration with RIS/PACS.
Quickpacs advertises its services to both medical and veterinary clinics, providing 24/7 customer support and a free demo. 
Cloud 9 PACS
Cloud 9 PACS offers a unique flat-rate pricing structure for its services, as opposed to regular monthly or yearly payments. This makes it an attractive option for businesses that want to budget for their PACS costs. 
PowerServer
RamSoft's PowerServer Cloud PACS offers a free demo, as well as apps for business intelligence reporting and analytics. These features are designed to guide users to get the most out of their PACS system. 
StellarPACS
SoftTeams' StellarPACS is a versatile PACS solution that can be used in different types of settings, from small clinics to large hospitals. The StellarPACS DICOM viewer can be used independently and is accessible for free through the Microsoft Store.
StellarPACS is compatible with any DICOM modality and most DICOM viewing workstations.
How Much Does A Cloud-Based PACS System Cost?
The cost of a traditional PACS system can vary depending on the size of the practice, with prices ranging from $5,000 to $100,000. Cloud-based PACS systems can offer significant cost savings compared to traditional PACS systems.
Many cloud PACS vendors offer free demo versions, after which the customer can choose to pay for monthly or yearly subscriptions.
The cost of these subscriptions can vary depending on the type of subscription and vendor, with prices starting from a few dollars to a few hundred dollars per month.
There are a variety of PACS options available, and it's important to educate yourself on the different choices in order to find the right balance between your needs and budget.
For example, PostDICOM offers cloud-based PACS services with free trial periods for paid storage space. This way, you can start using the service at no cost and only pay when your requirements increase.
Cloud PACS systems offer a pay-as-you-go model that can be more budget-friendly for some organizations.
With traditional PACS, a large upfront payment is typically required. With cloud PACS, you can subscribe to the service on a month-to-month basis, which may be more appealing for organizations that want to avoid long-term contracts.