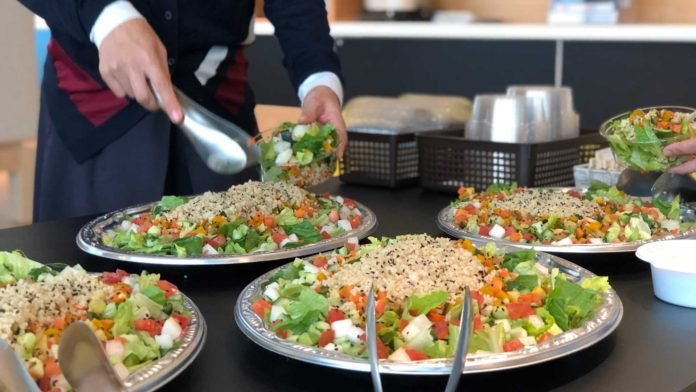 We work with plenty of catering service companies looking for the perfect website builder to give them the ideal site.
Building an online ordering website for caterers isn't easy, but we here at FlexCatering have perfected a killer strategy to build killer websites for caterers.
To construct the websites, we usually work with website builders like Wix, Weebly, SquareSpace, Let's Eat, GoDaddy, Flavor Plate, ETC.
Website builders like these right here offer you fantastic flexibility and creative freedom to ensure you have a unique and attractive catering website.
We have worked with many catering companies that provide everything from Buffet catering service to corporate to wedding catering service companies.
All of them usually have the same questions regarding their choice of website builders. Well, here are three of the most frequently asked questions answered for you. So let's check them out.
Which Builder Offers Best SEO Output?
SEO is one of the essential aspects of establishing an online ordering website for caterers. With SEO, you modify your food catering sites to rank better on search engines like Google and Bing.
Wix, Weebly, and Squarespace all offer excellent SEO compatibility and SEO features. These website builders will allow you to edit metadata, change URL slugs, and install specific apps that help you optimize.
However, the website builder that offers the best SEO optimization is WordPress. WordPress has a specific free plug-in that enables you to optimize content and shows you your site and content's optimization level.
It comes in handy for catering website owners who can easily optimize the site without wasting much time. Make sure you check these builders out to understand how they can help your SEO efforts and search engine results page(SERP) ranking.
Which Website Builder Supports E-Commerce the Best?
E-commerce is a big deal now, and most companies are going digital to capitalize on the e-commerce hype. So ordinarily, you would want to know if you can sell things through your catering website and which website builders support them.
Well, quite a few website builders support e-commerce on their platform. Wix, Weebly, Squarespace, and GoDaddy all supported e-commerce. However, the website builder perfect for e-commerce is WordPress or Woocommerce.
These are dedicated to providing the best e-commerce experience online. So if you are trying to sell your homemade pasta sauce or advertise your latest cookbook or want some advance payment for event reservations, then these won't be a bad option.
However, we believe you should do your research and see how these platforms can serve you the best.
What Do You Need to Focus On When Building a Catering Website?
One of the first things you should choose which templates you want to use and what your choice of website builders offers you. Check specific templates that fit the unique brand image that you have envisioned for your food and catering service company.
Make sure you have a strong base to work on. You should also make sure to check your list of features to see which builder offers you all the features you need.
Ensure your builder and the template you choose have a gallery, menu designs, email marketing, and a booking system to boot. Also, see if they come with SEO support.
Website builders like WordPress and Wix come with SEO support to help you take your online catering service to the next level.
Work with A Service Provider That Cares
Well, there you go; these are the three of the most frequently asked questions we get from clients about catering website builders. Always do some research before making your decision.
Remember, a website can make or break a business. List down everything you need and work on finding out which website builders can help you achieve your dream. That's it for today; we will soon come back with something new for you to read. Until then, see ya!